We rang in the New Year jumping through hoops with the City, but since then have been tackling the new building with hopes to move in sometime this Spring! We are still currently operating at our original location on Westcott Street. With the glimpses of great weather we've been having, we are definitely building up our workorder queue. Rainy days (like right now) are a great time to drop your bike off for repair, or call the shop to set up an appointment.
Here's a snippet of what's been going on at our future home, 790 Canal Street: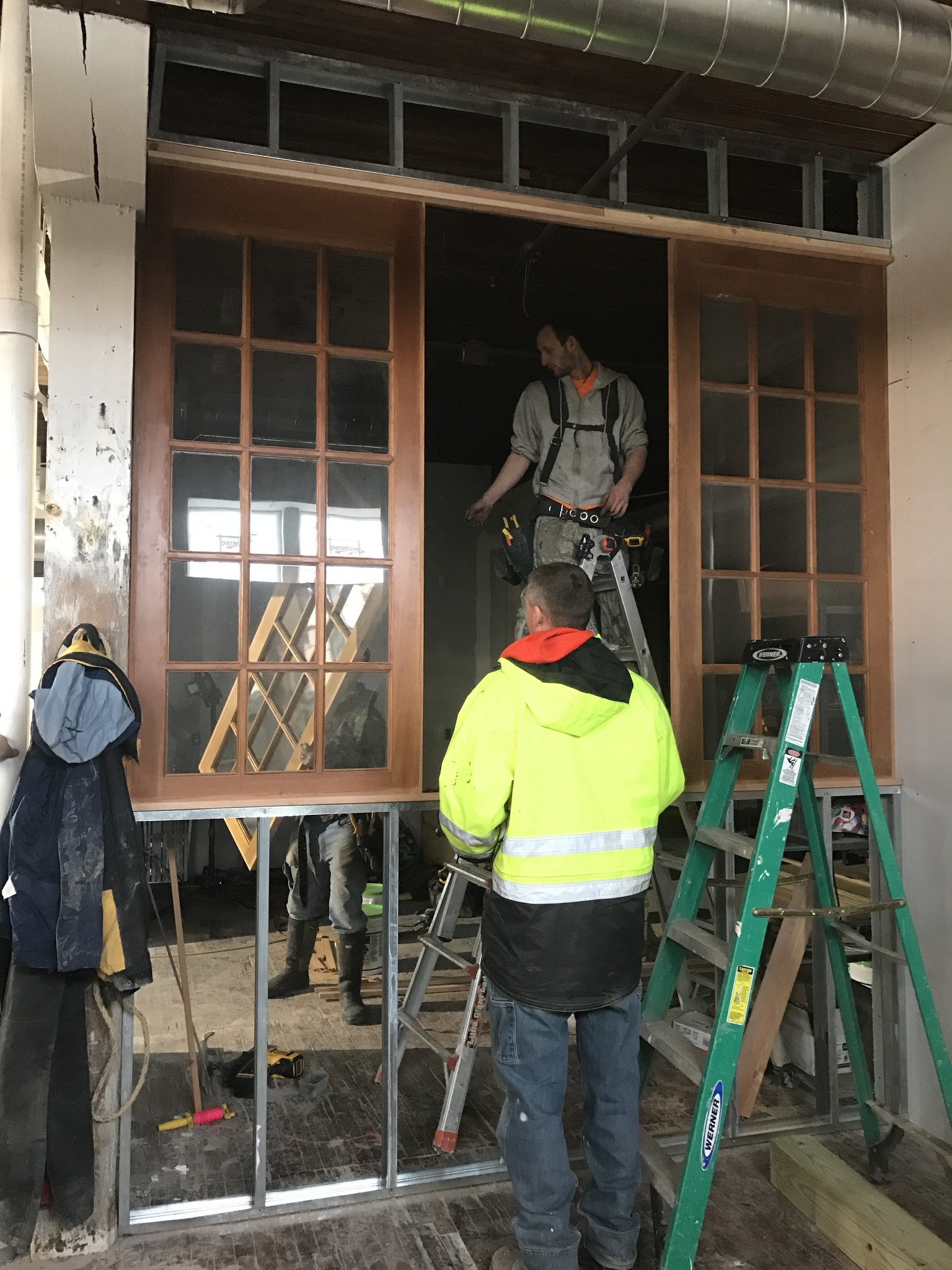 Repurposing the office doors for our window wall between the cafe and bike repair area.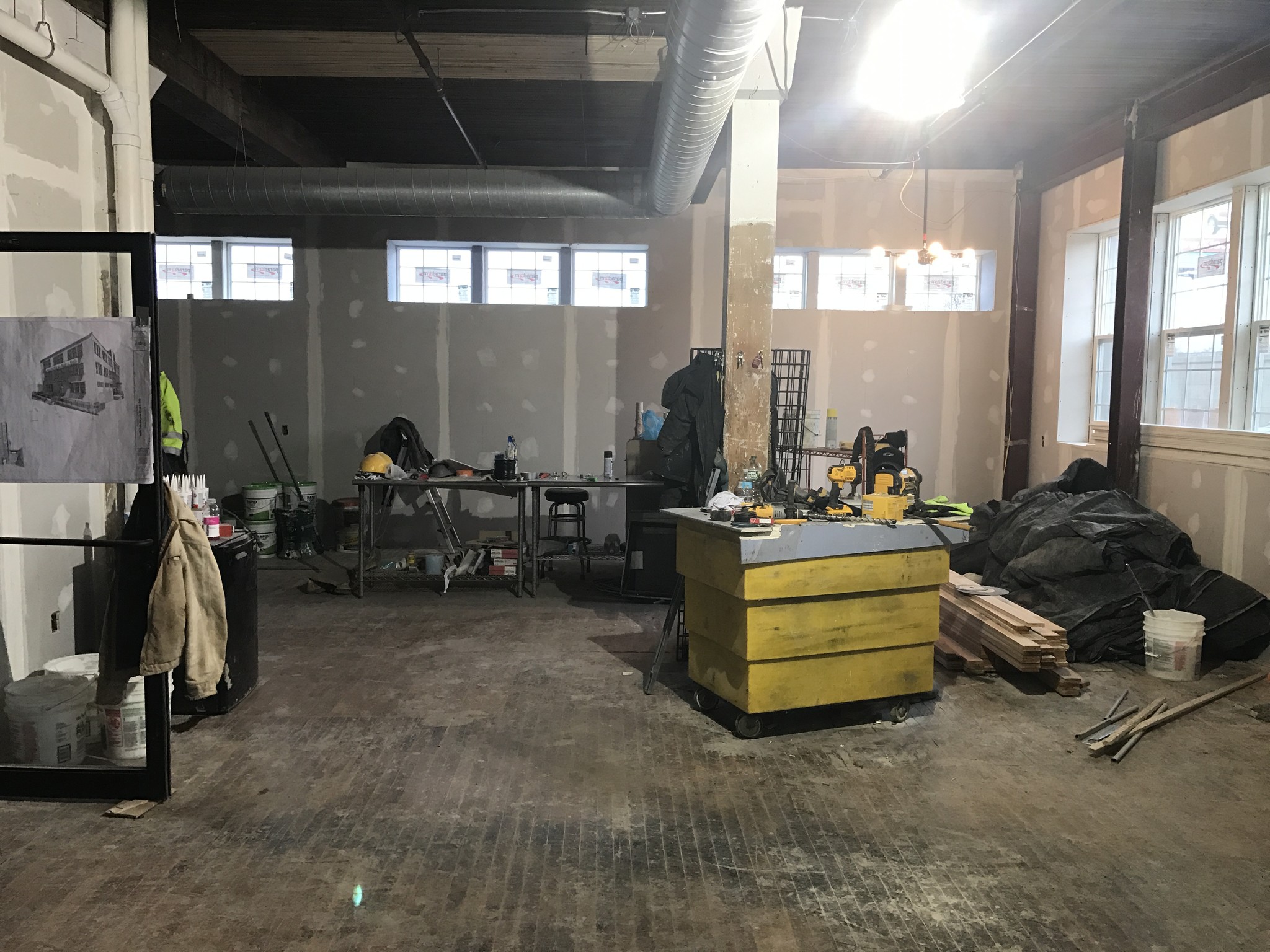 Below these windows will be our new service area workbenches!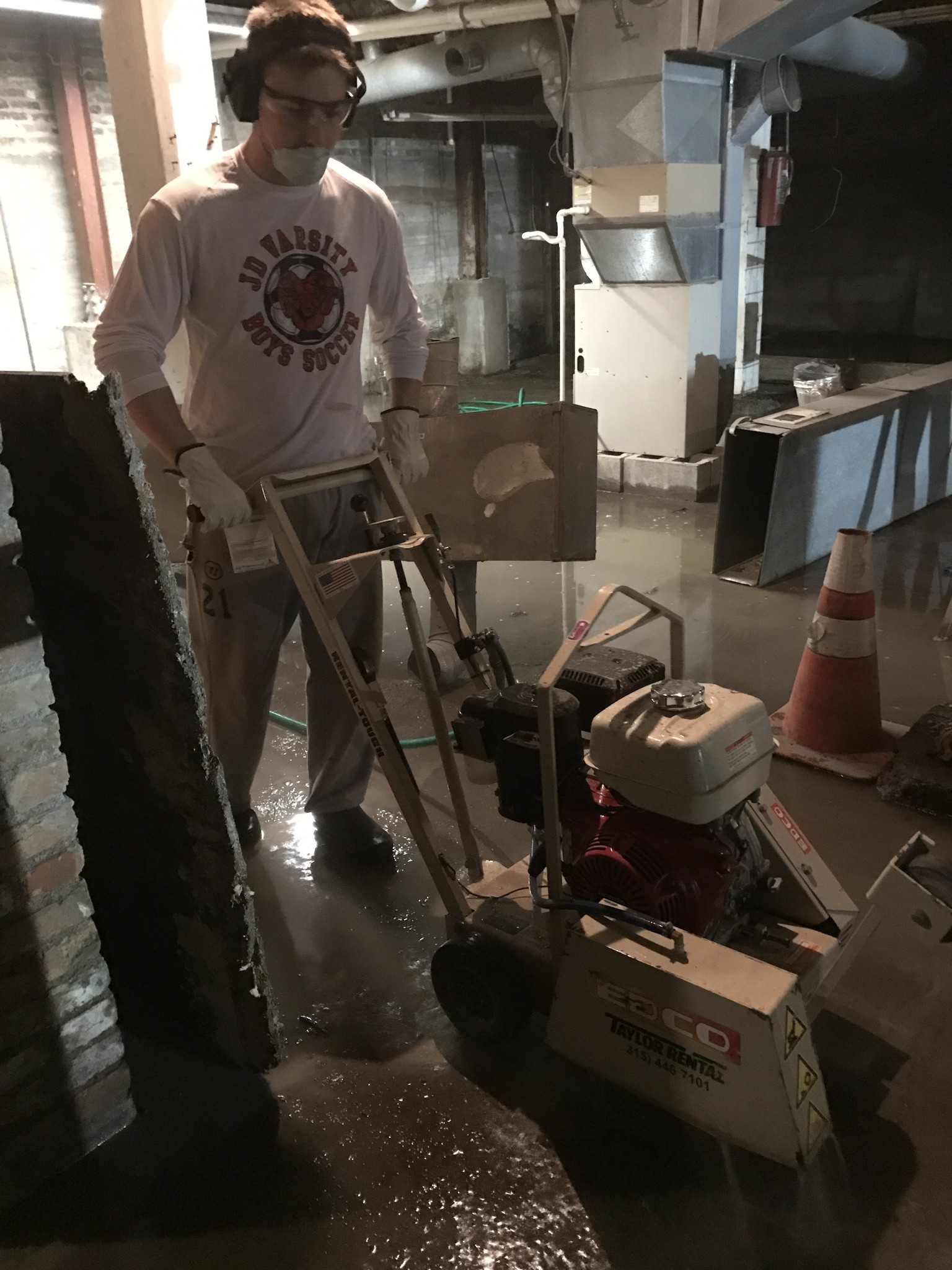 Jamie cutting a trench in our wet (no longer!) basement.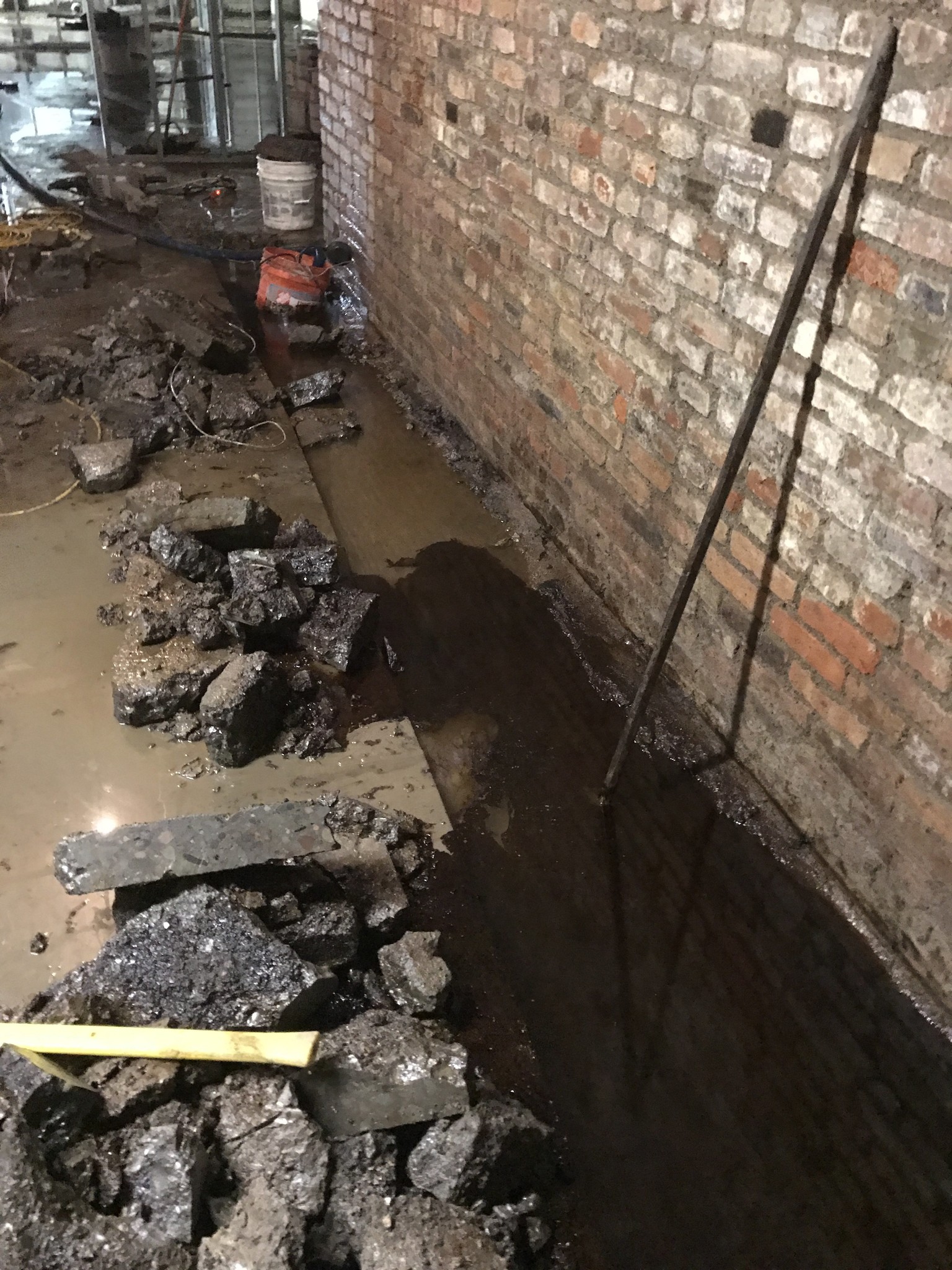 Jackhammer rubble.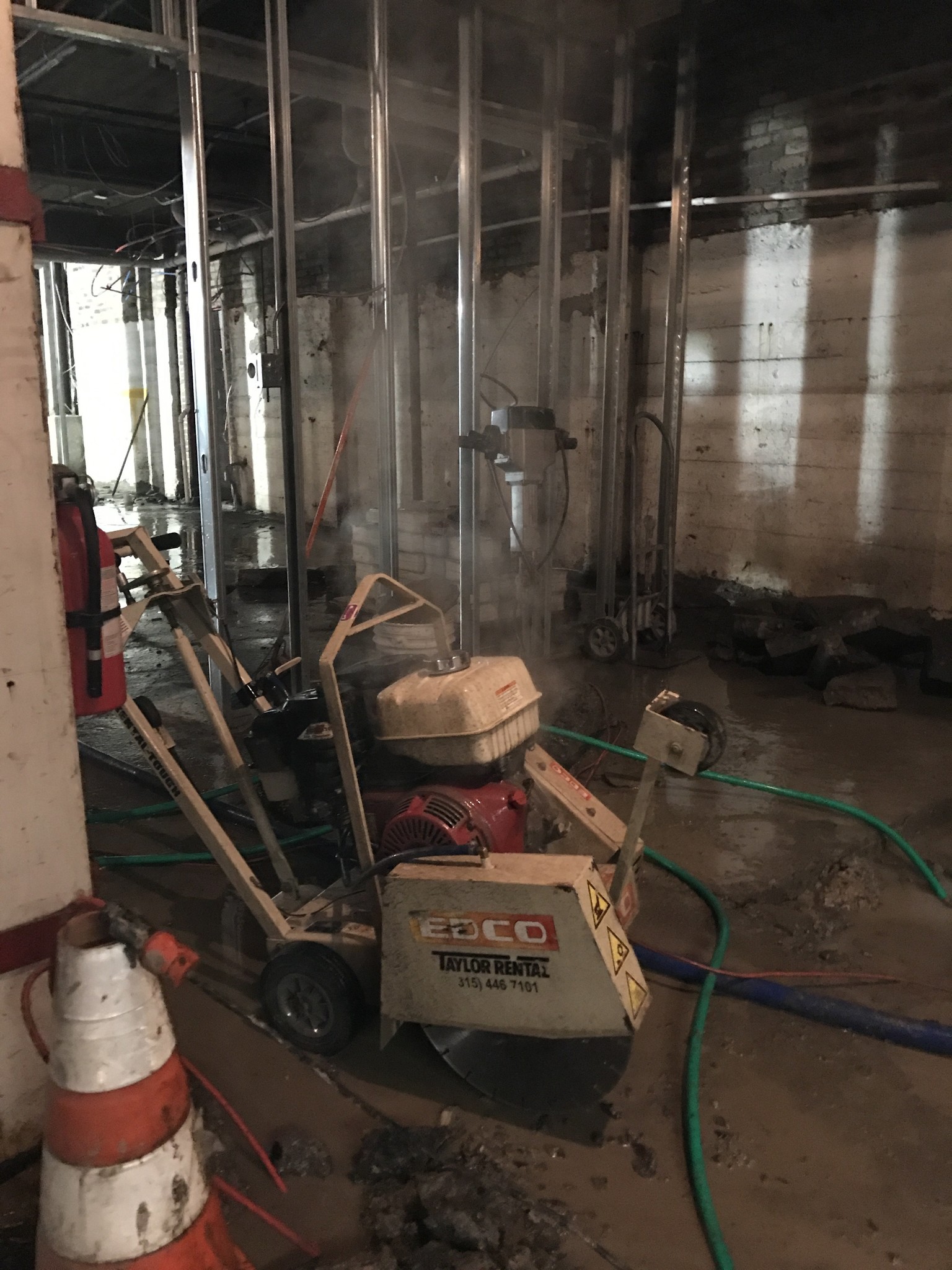 Saw steam.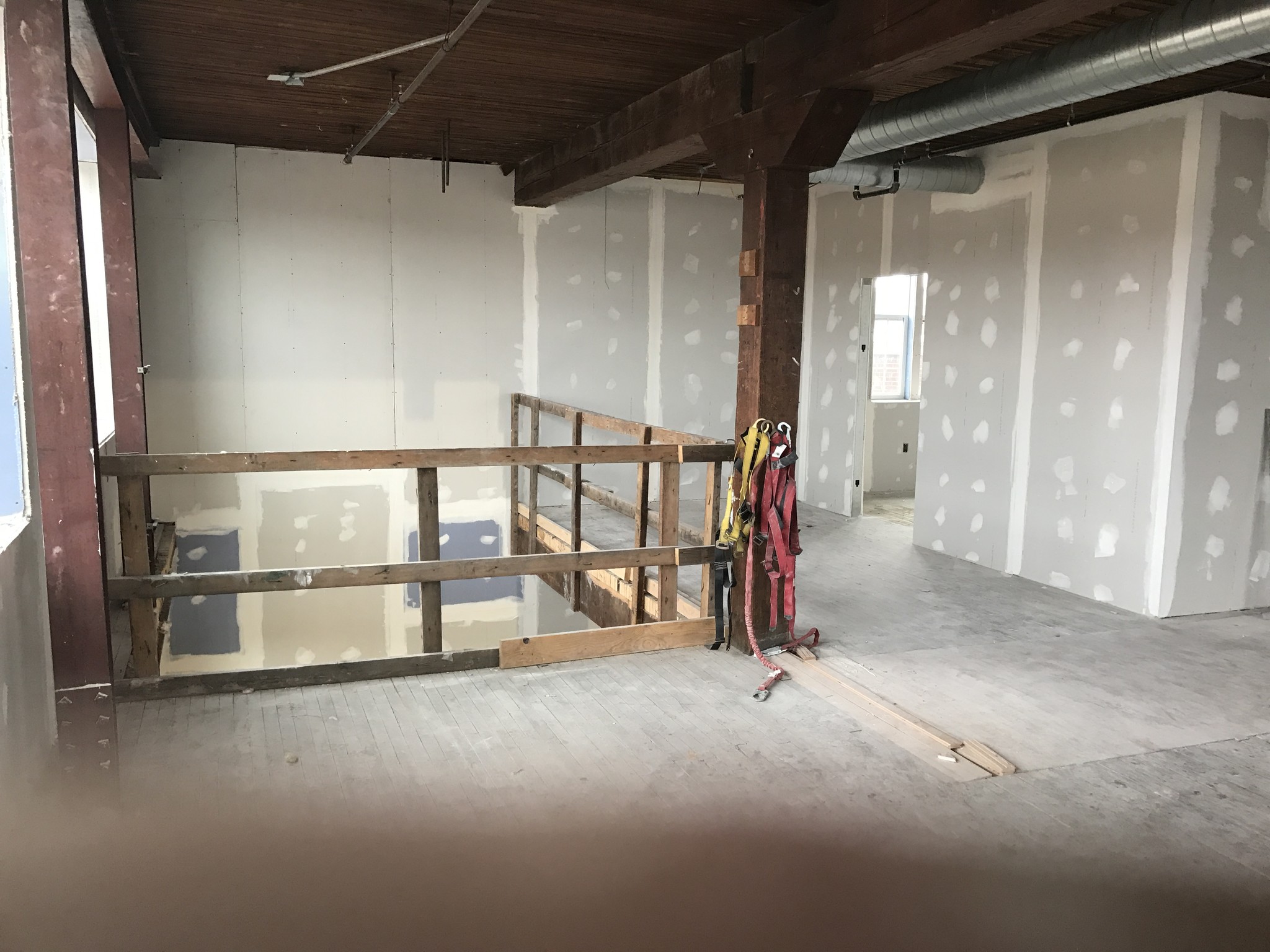 2nd Floor bike showroom sheetrocked!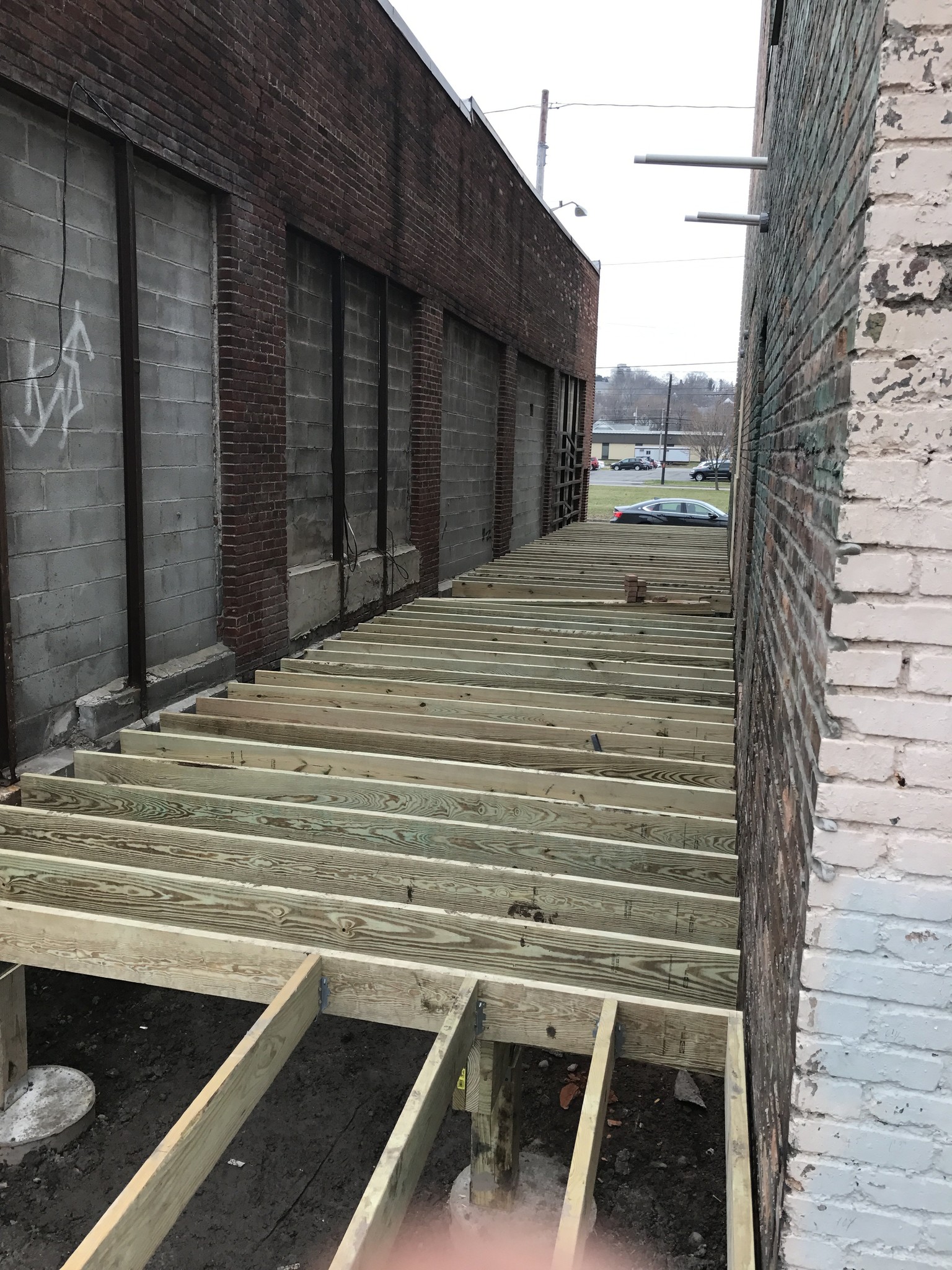 Framing out our side patio seating area!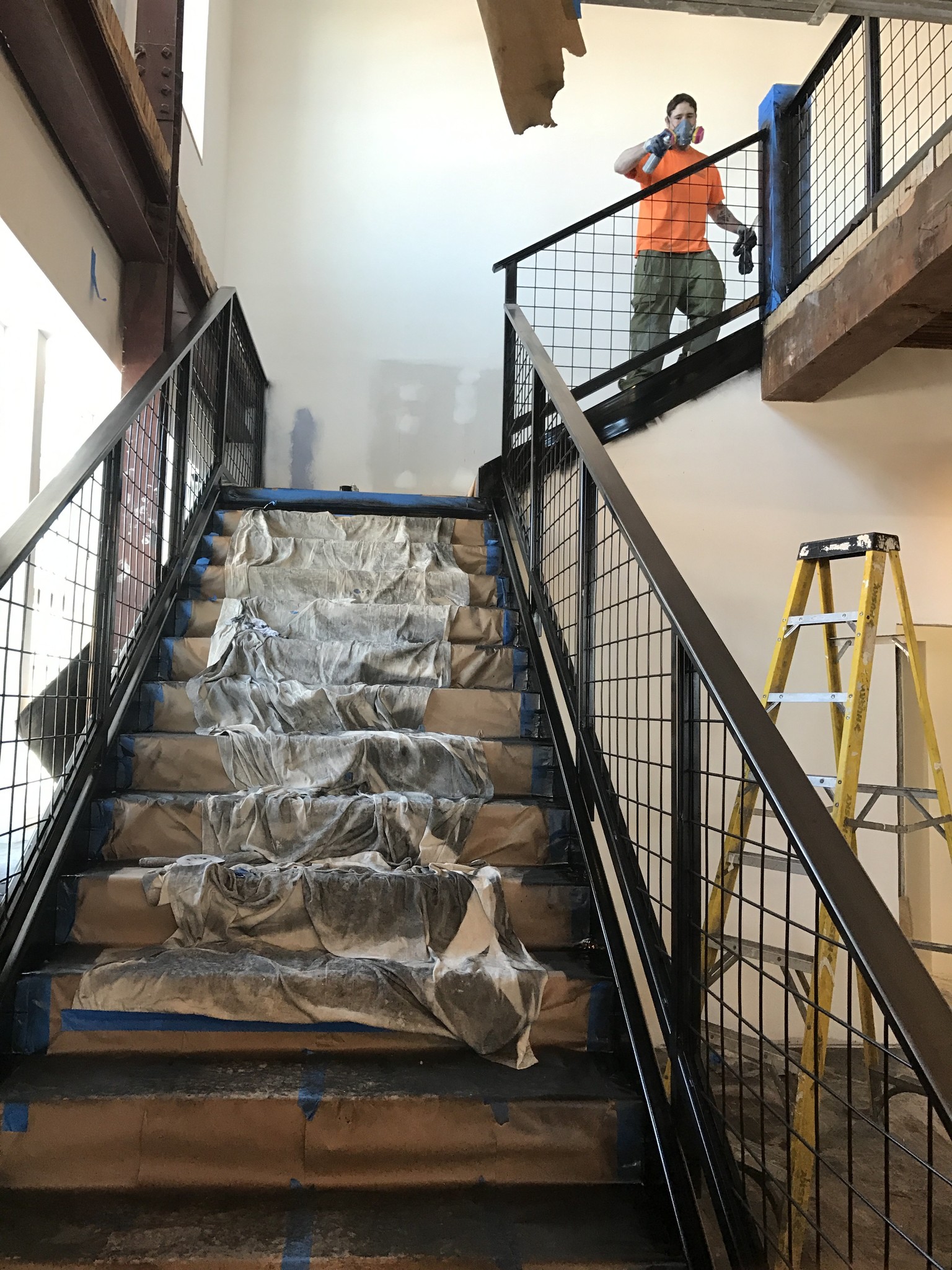 A little more inviting that our current stairway setup, no?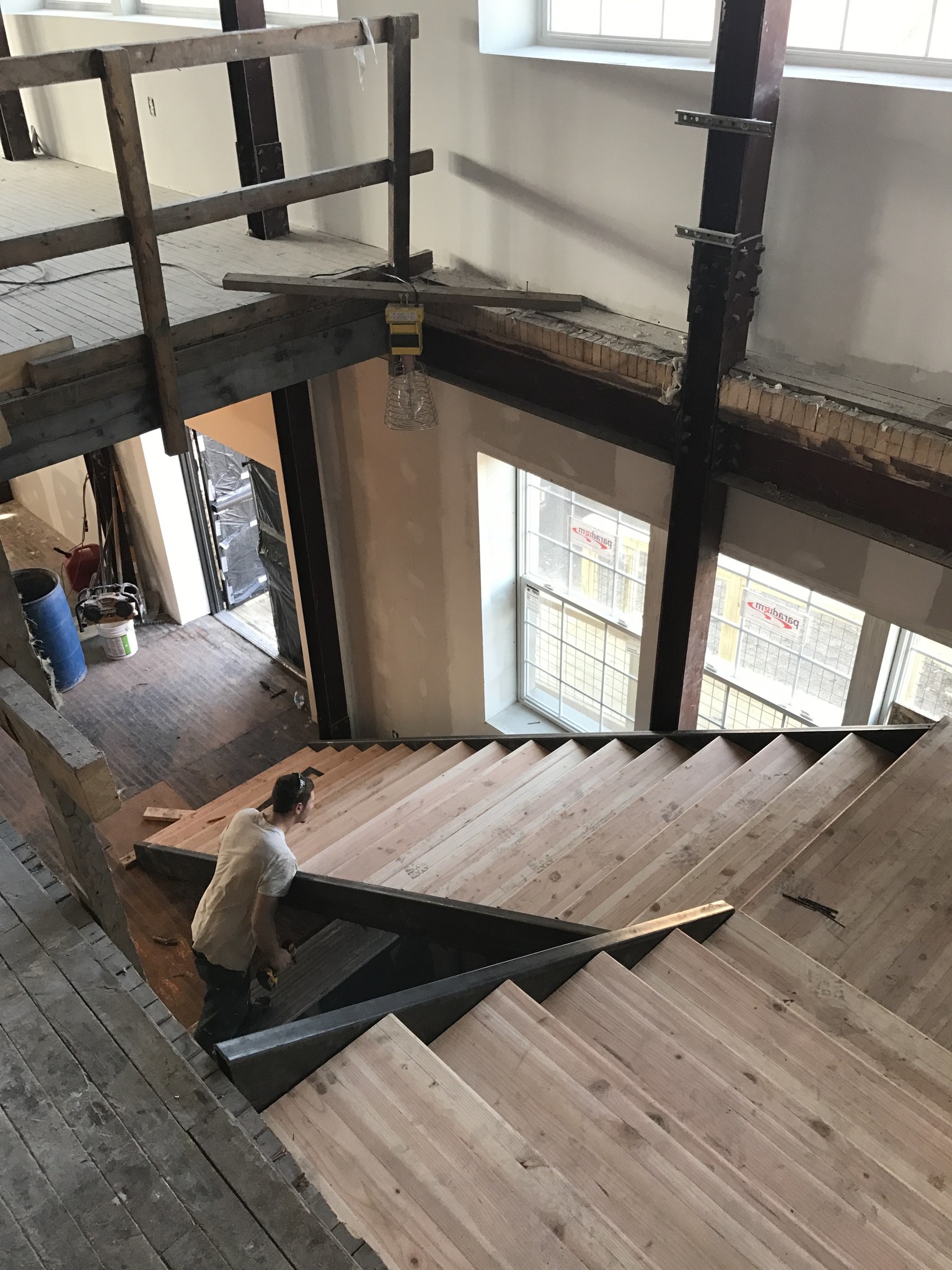 Check out how awesome these stairs came together.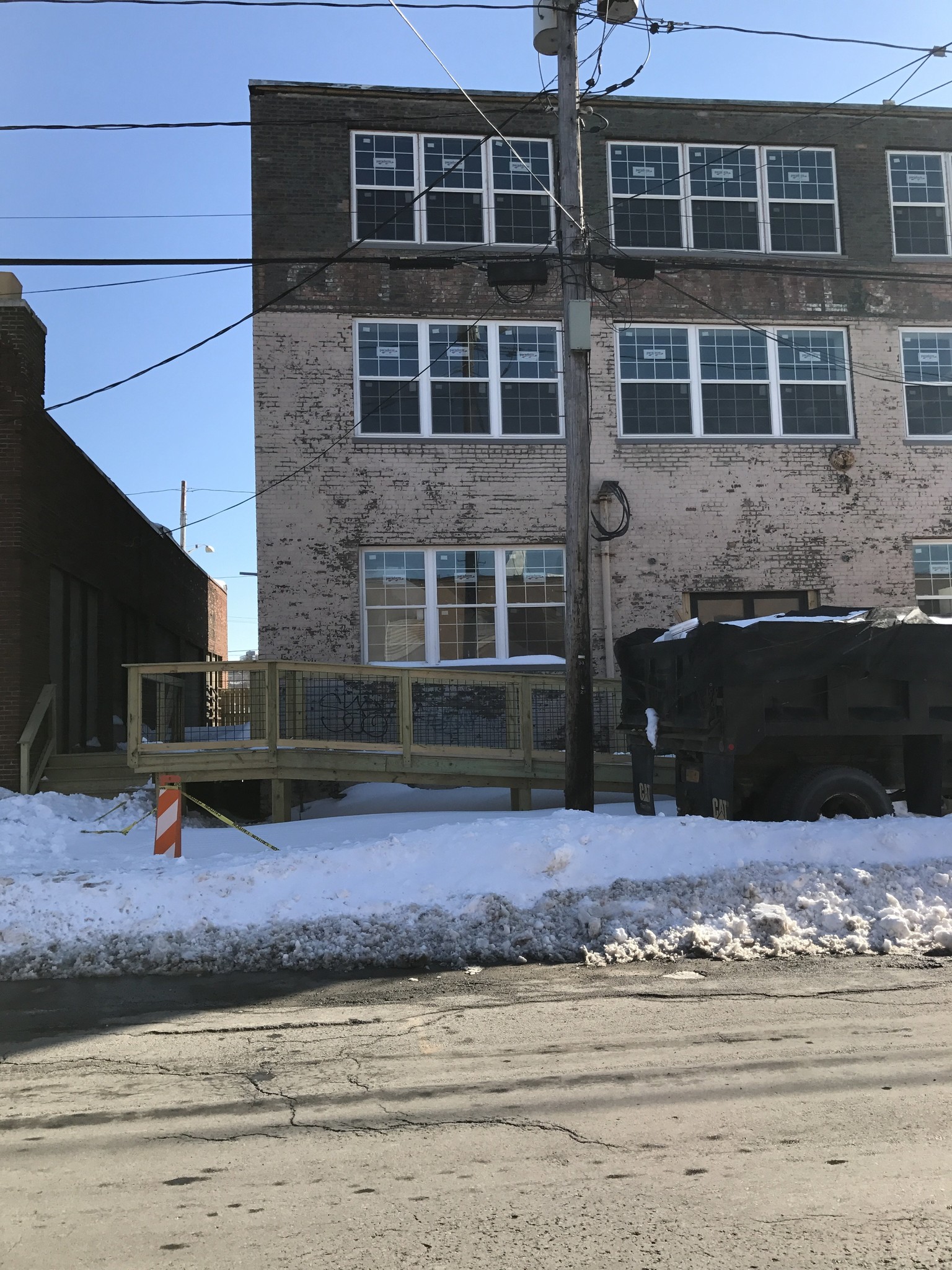 Ramp and deck - exterior is waiting for paint and window stain!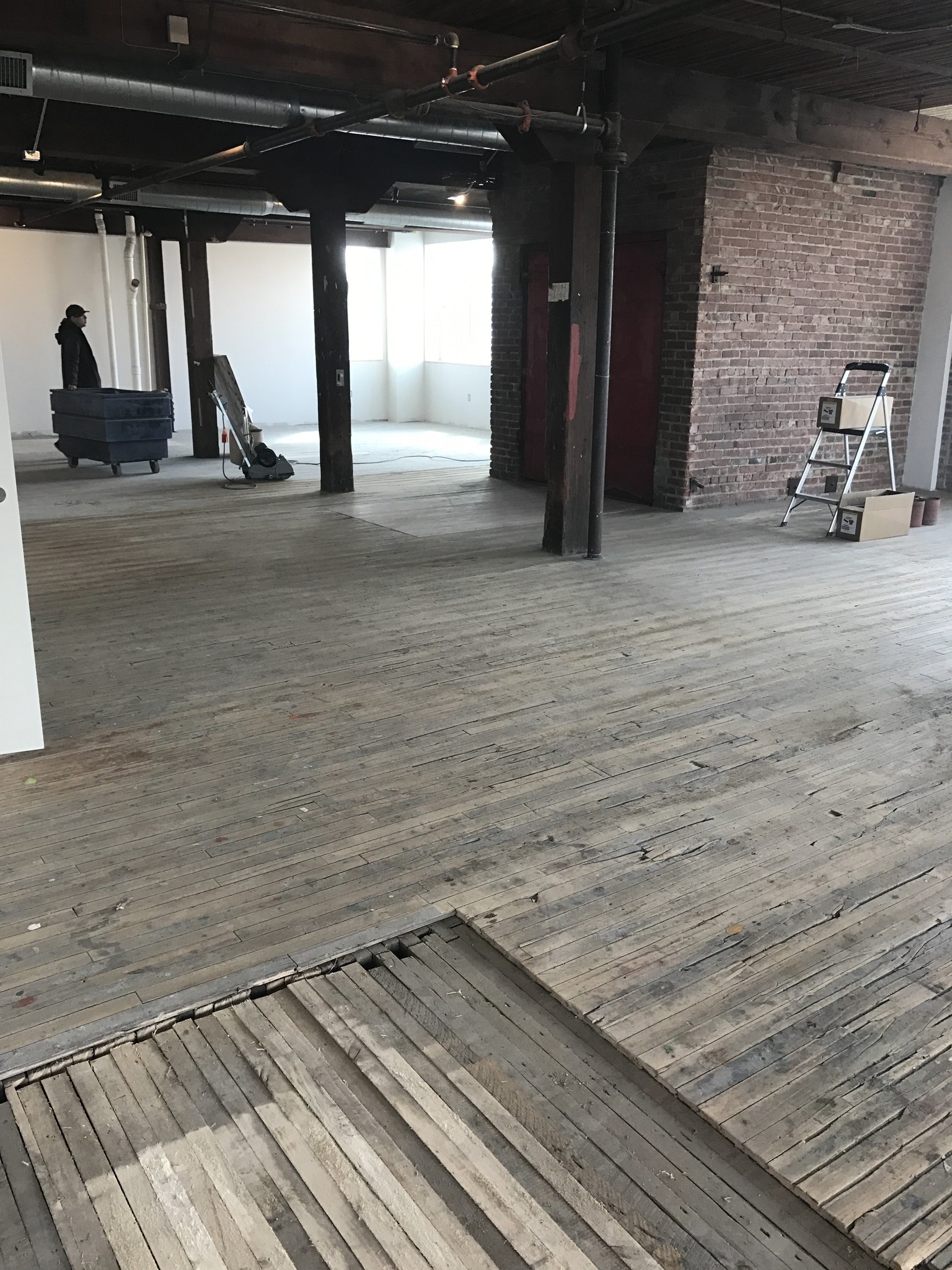 These are some thick factory floors!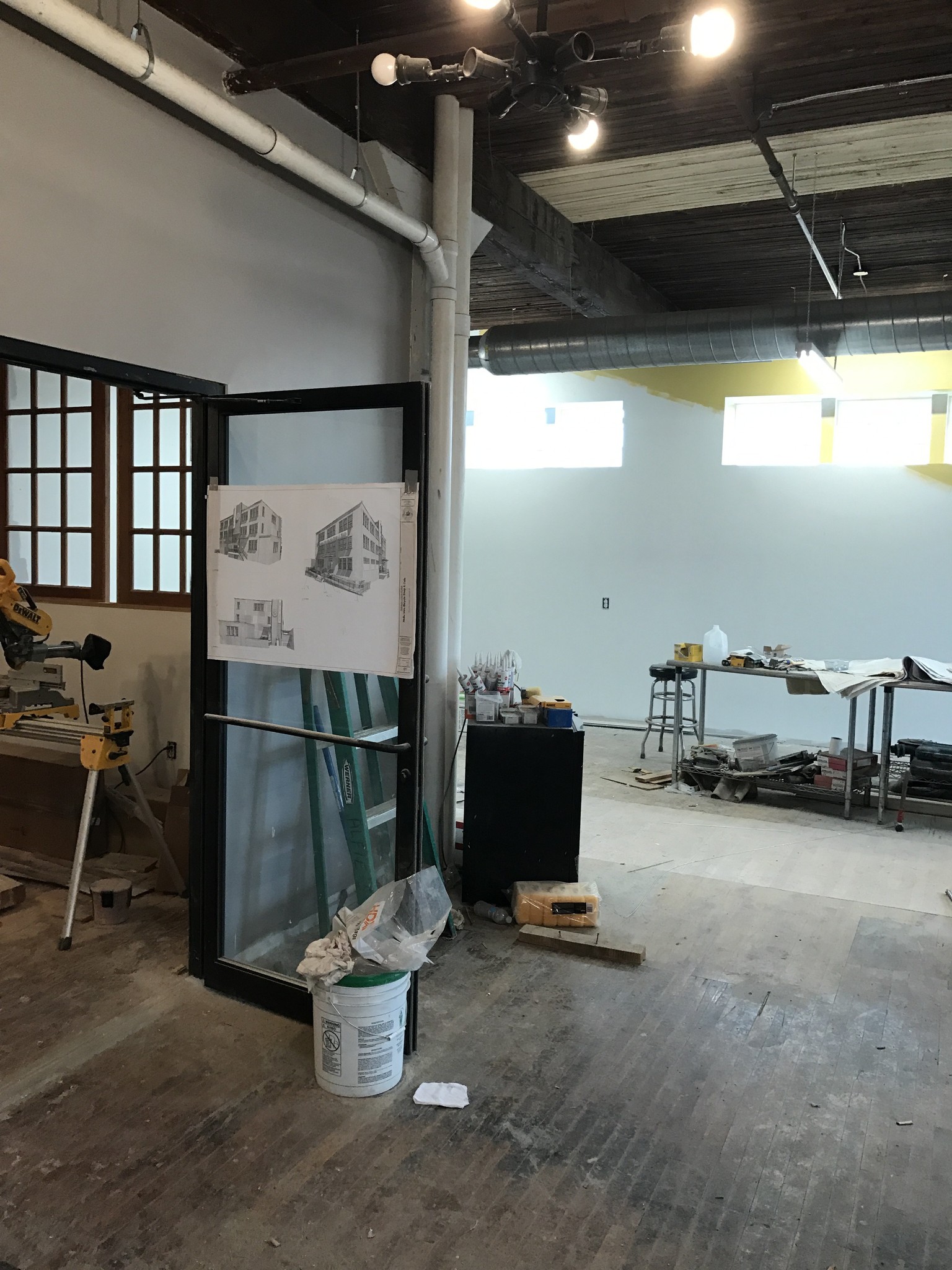 Looking into the cafe doors from the bike shop.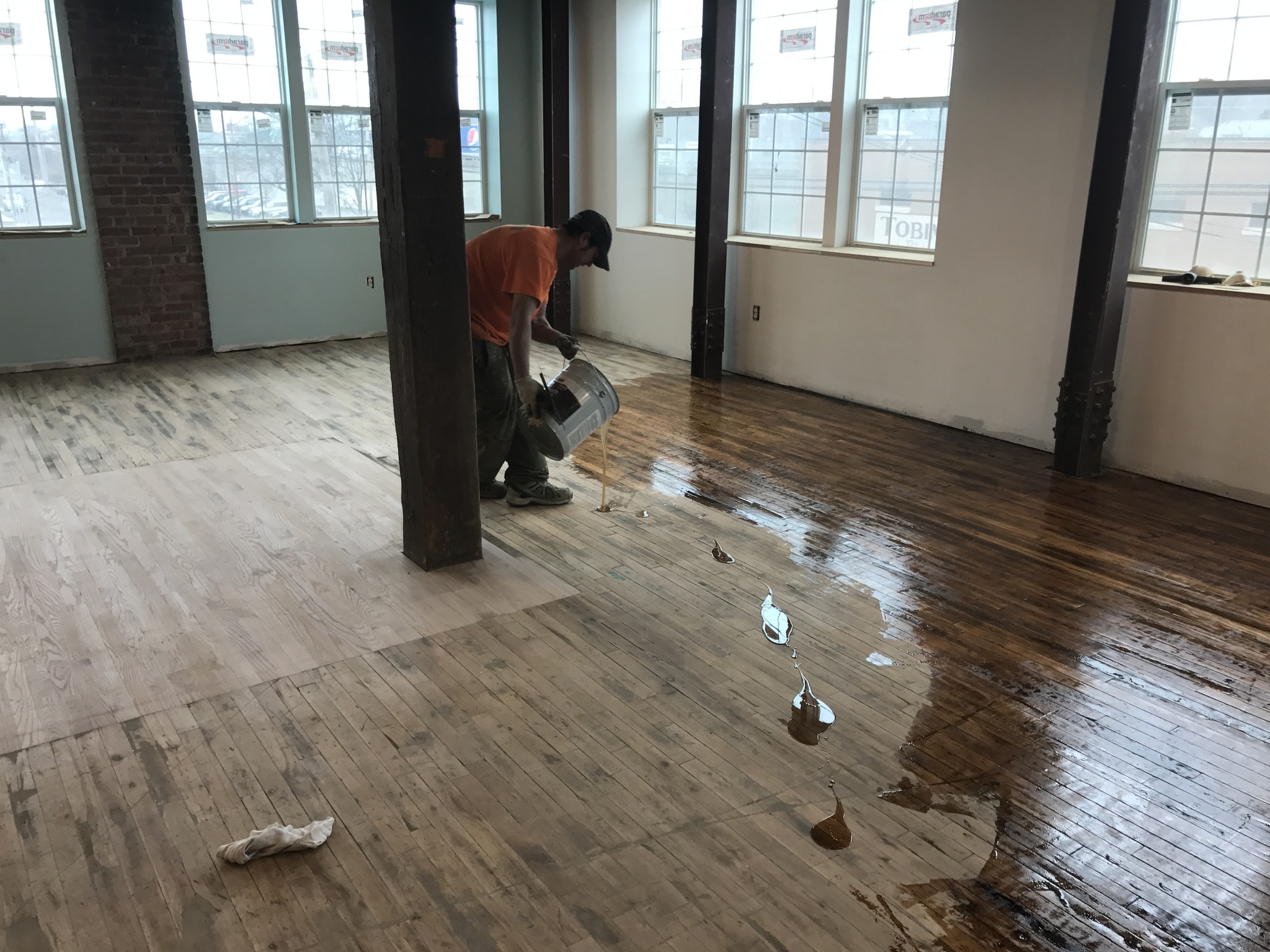 After sanding and filling...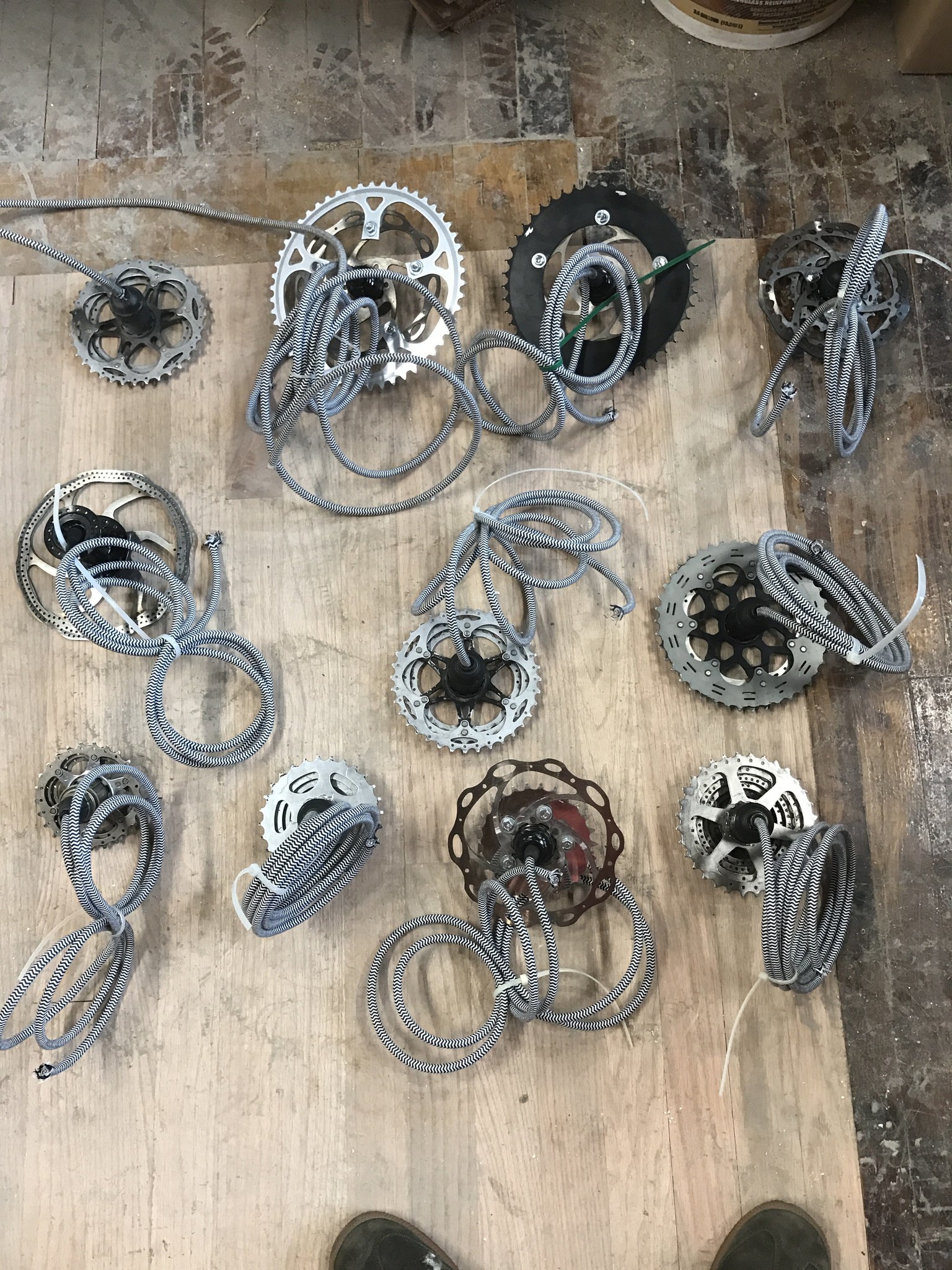 Can you guess what these will be?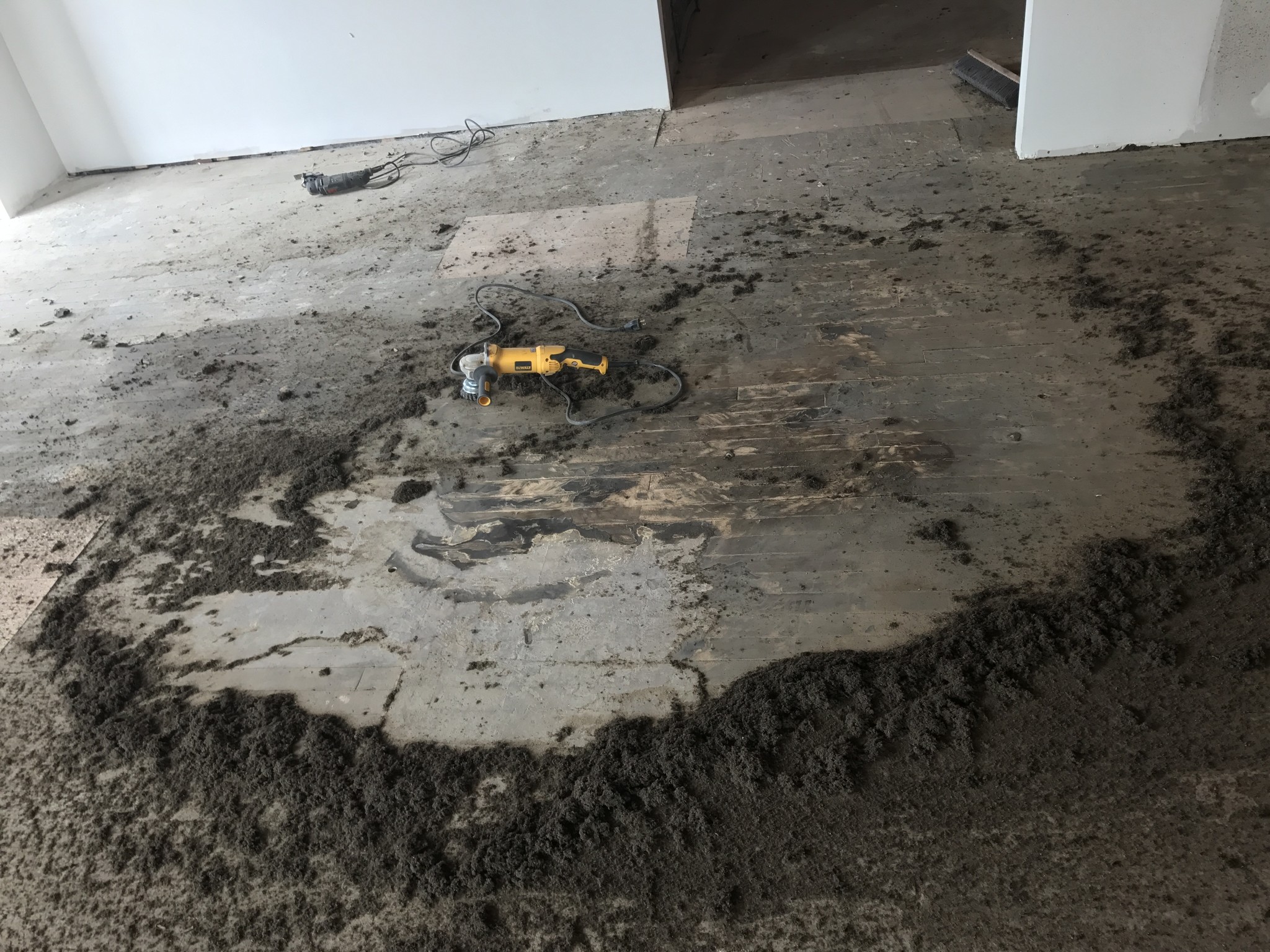 All the years of gunk on the floors.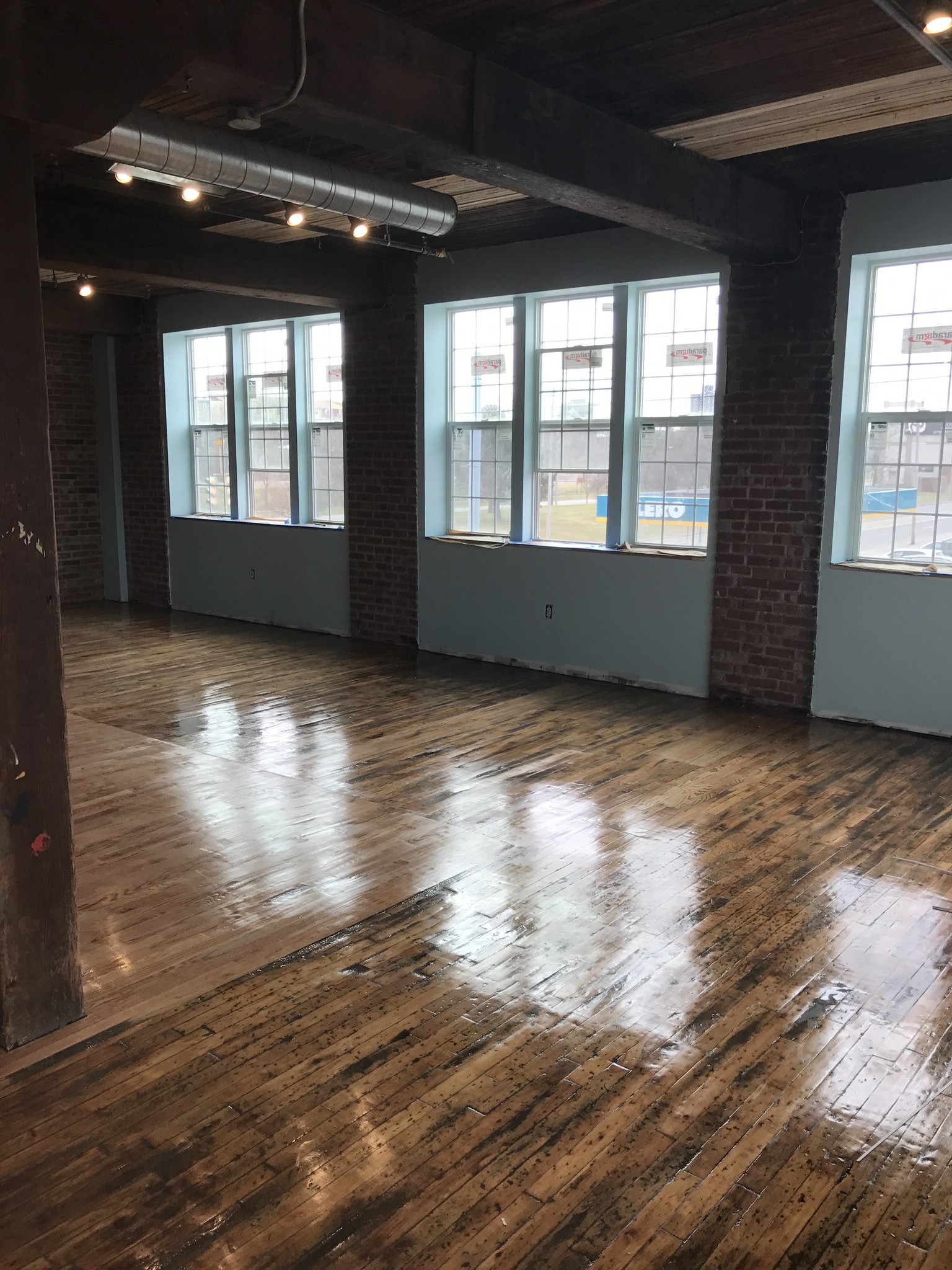 So beautiful!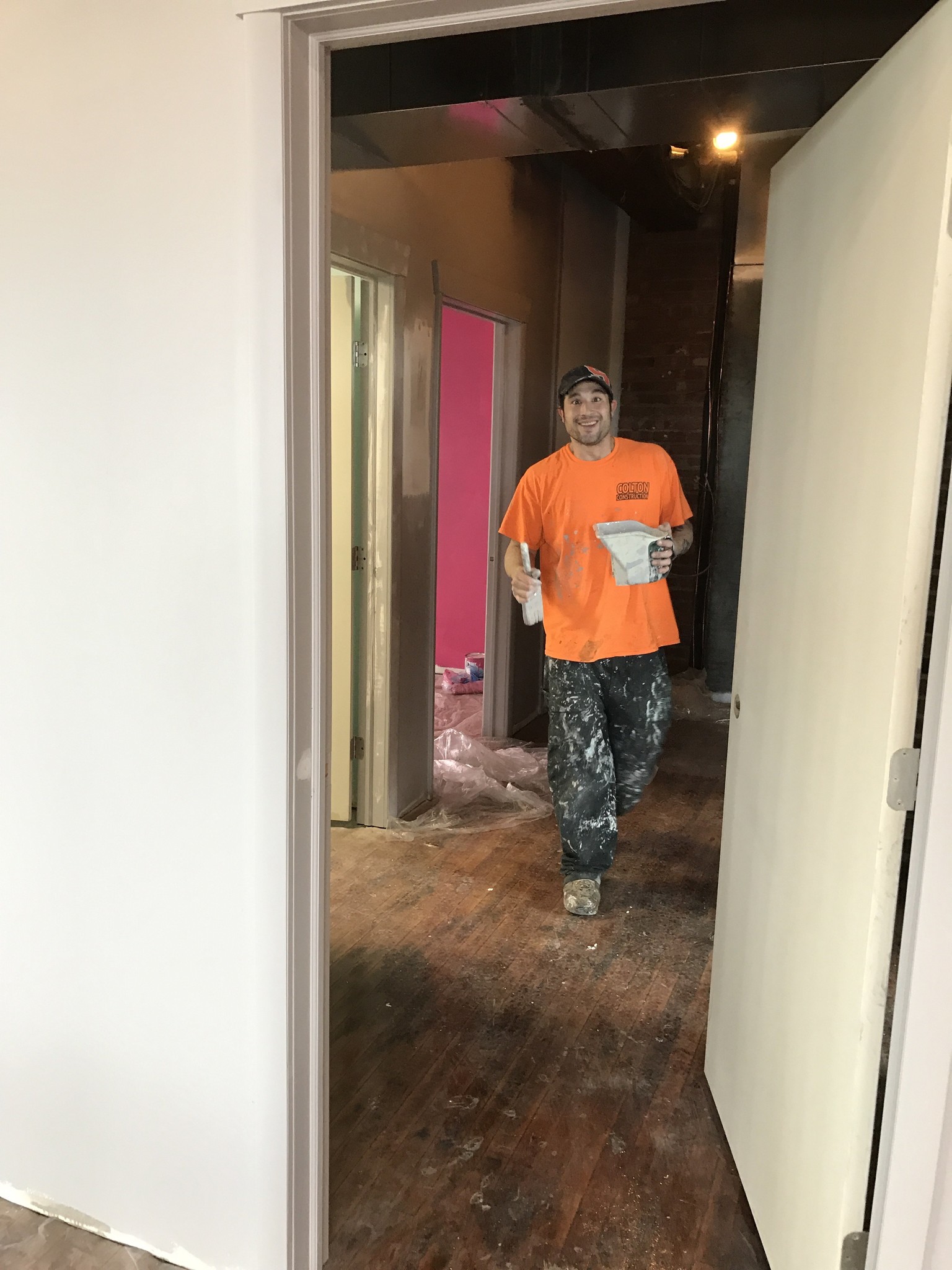 You can catch a peek of the accent wall in the office.. they say hot pink increases productivity.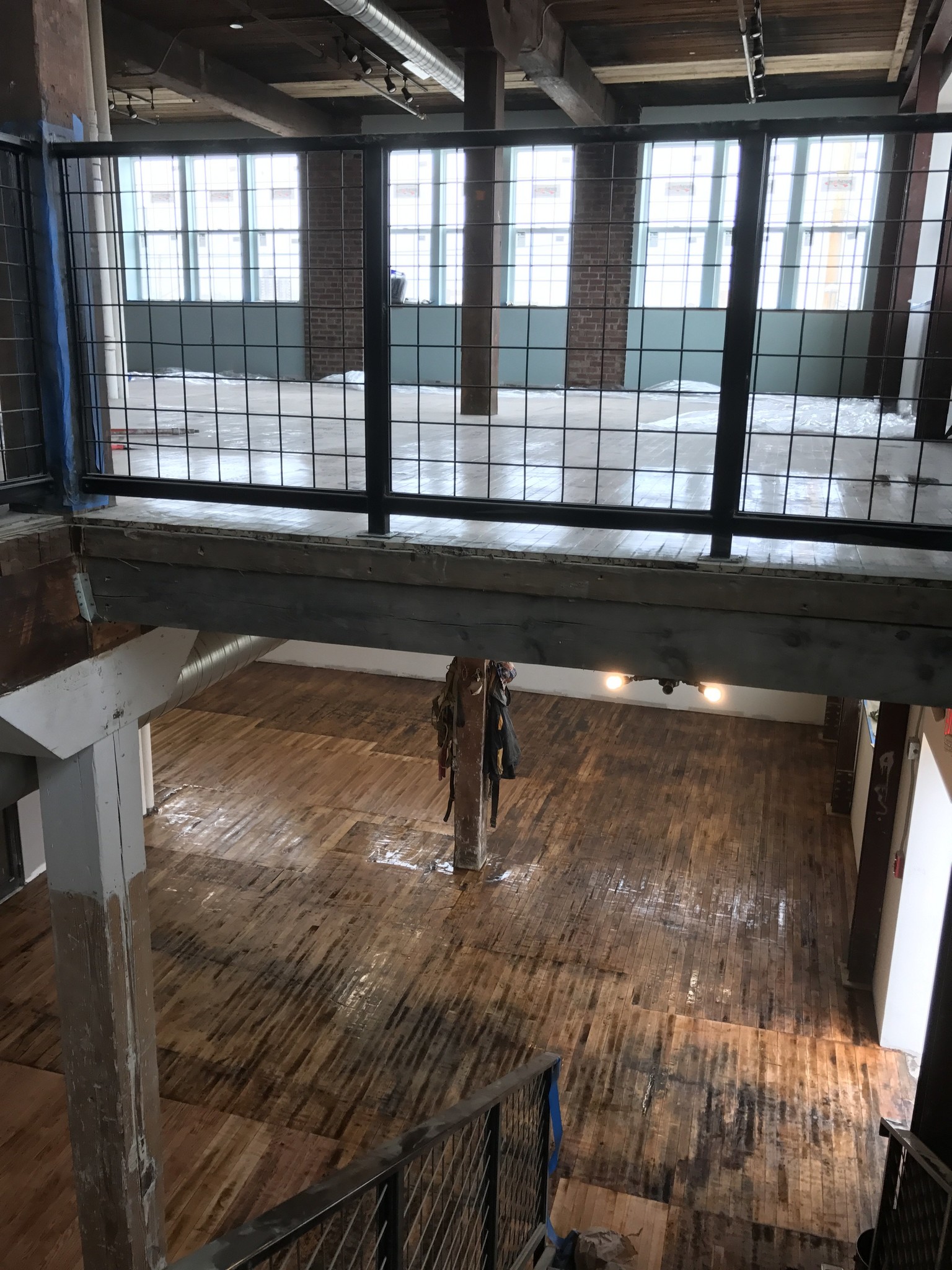 Peeking at the first floor coming along...
No solid move in date yet, but we will keep you posted. SOON! Things will be moving fast once we get to start building out the interior