Service Clinics & Classes

Bike Clinics ARE BACK! Now offering a fun Summer spin on our Basic Bicycle Maintenance Classes for 2019. Brews & Bikes!
60 minute class for beginner bike repair

Free Beer Tasting

Learn how to lubricate your bike as well as fix flats and identify parts

Practice skill of changing tires

Opportunity to ask questions about your own bike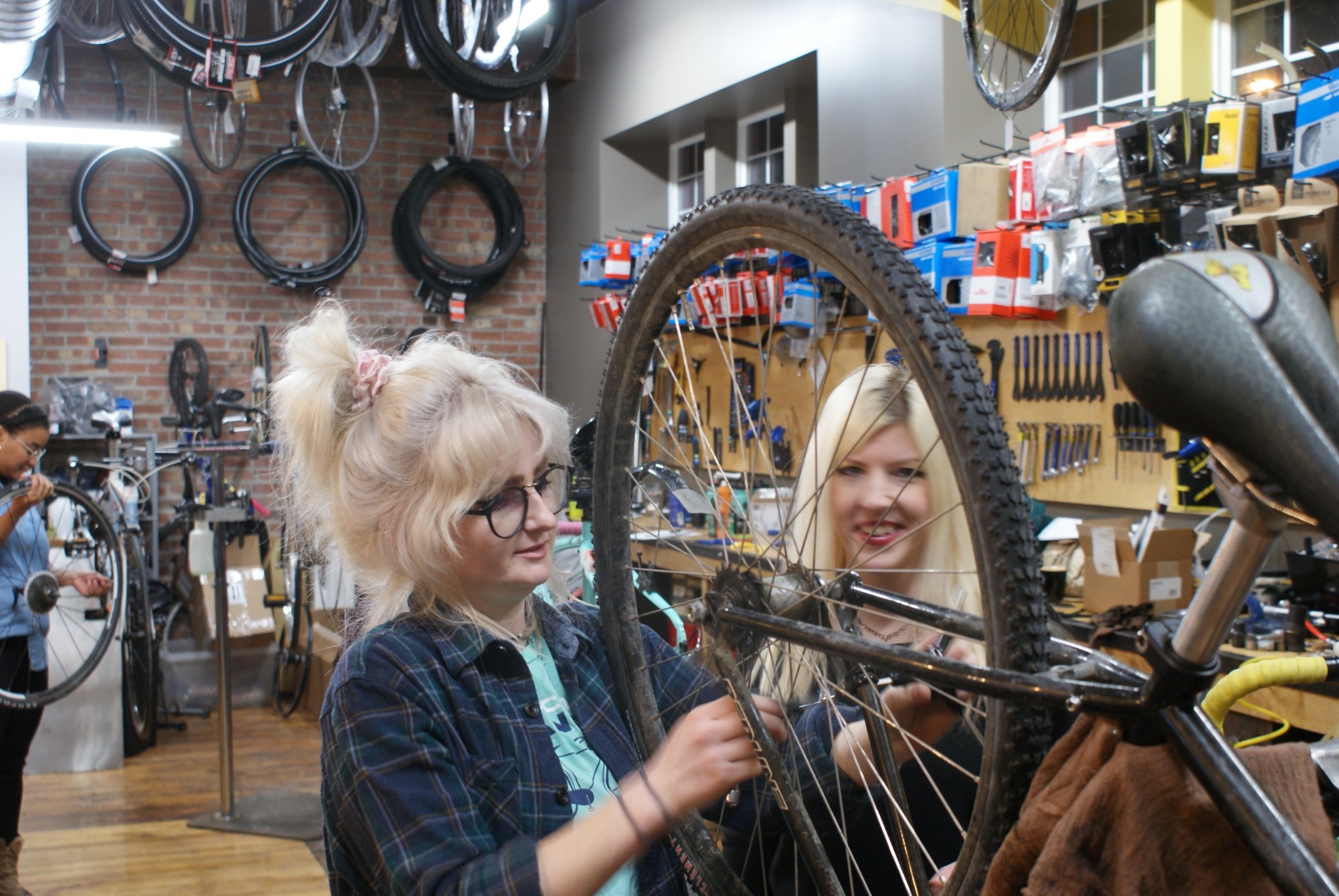 Classes will occur on Tuesdays at 7:30 in the bike shop, and cover the following topics:
July 2: Tire & Tube Repair
July 9: Bike Cleaning & Care
July 23: Brake Repair
July 30: Chain & Cassette
August 6: Tire, Tube, Tubeless Repair
The class is only $10 (includes a free beer tasting and 10% off the Community Wrench Bench), but we will have flat fix kits and other tools available for purchase, so that you can participate and leave with everything you need to do basic repairs on the go. You can totally just watch and listen, but hands-on is often the easiest way to learn and become comfortable.
It is also helpful if you bring your own bike to work on.
Optional materials include: tire levers, bike pump, tubes, bead seater, chain checker, chain lube, penetrating oil, cleaner/degreaser... etc.
SIGN UP BELOW OR STOP INTO THE SHOP!